}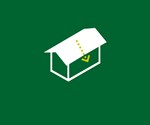 Flashing for gas and oil flues, elastic flange
For flashing of gas and oil flues from gas-fired furnace, 10°–48° adjustable flashing made of elastic flashing material.
The flashing is round and made of impact-proof aluminium.
Call us and submit your order
You are always welcome to contact us to submit your order or to get answers to your questions.
Contact