BRACKET SYSTEM, THERMAL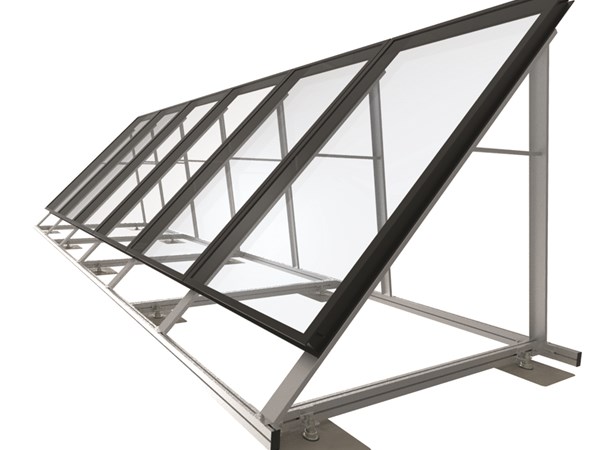 Respecting roof design and layout is a top priority for FIXNORDIC. It is important for
us to preserve the roof's original function and drainage capacity, and to avoid pressure on both the roof's membranes
and insulation. This is why we have chosen to lift the console frame off the roof surface
so it is attached to the roof only by fully watertight roof consoles.
Which type of roof is involved in your project?
FIXNORDIC provides customised solutions depending on the type of roof.Select the roof type that suits your current project below.
Technical data
The design of the solution is based on the FIXNORDIC console system and has a remarkably high pull capacity because it is attached directly to the building's structural framework. This means that the wind factor is no longer critical. The console system's pull capacity is usually three times greater than required.
FIXNORDIC's unique roof consoles are patented,, and their watertightness has been third-party tested by TÜV Rheinland. In practice, this means that the console system will have the same minimum service life as the roof membrane.
At FIXNORDIC, we deliver not just a reliable console and installation system with thoroughly sealed penetration of the roof membrane, but our technical calculations also ensure that our console systems can withstand the elements, because our calculations are based on each individual installation solution. This means that you, as a FIXNORDIC customer, get the best console system on the market, which includes documentation of your specific system.
FIXNORDIC's console system is based on aerodynamic testing of wind resistance carried out by RC Ruscheweyh Consult GmbH, and on snow loads of the console system and loads on the roof structure at each individual point of attachment. All calculations comply with Eurocode's basis for wind calculations, EN1991:1-4, and snow calculations, EN1991:1-3.
YOU CAN ALSO CONTACT HENRIK
Henrik Jepsen can help and advise
you concerning our console systems for Thermal products.

+45 76 83 11 41


hen@fixnordic.dk