What are our capabilities?
FIXNORDIC provides secure and efficient roof ducting. We supply systems for attachment of our Climate products, such as solar PV panels, heat pumps, ventilation systems and roof terraces.And we supply ventilation flashing and cowls, chimney/smokestack and gas flues, soil pipes and the similar.
We supply not only the products themselves, but also provide providing advisory services, guidance and/or structural engineering to find the best possible product for each individual project. We do this to ensure correct documentation of the installation.
Console systems
Our consoles are attached by penetrating the roof surface! Our roof consoles enable us to make a secure, fully watertight penetration of the roof surface.

Anything is possible, so if you need workpieces attached to a roof, please get in touch with us!

FIXNORDIC roof consoles are always integrated with the same membrane as the existing roof surface, because we want to make sure that the materials work together sensibly, even several years later, which is why we guarantee that each product's service life is at least the same as that of the roof.
Flashings, vents and cowls
For roof-surface ducting that requires flashings and/or roof vents, FIXNORDIC provides a wide range of products adapted to all types of roofs.
:
The product range includes: Ventilation cowls, conical flashing, cowls, soil-pipe flashing and flashing for gas and oil flues. Each solution has unique details that make the products attractive to builders and industrial customers alike.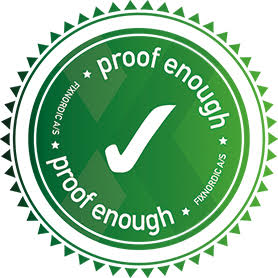 Full system warranty
At FIXNORDIC, we don't just supply products. We supply safe, reliable systems for penetrating the roof surface that are resistant to the elements. This is guaranteed by our unique patents, third-party testing and our own technical calculations.
Employment opportunities at FIXNORDIC A/S
Would you like to join the FIXNORDIC team? 
Click to view vacancies.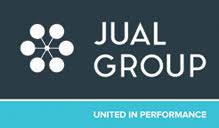 FIXNORDIC A/S is part of JUAL GROUP
JUAL SOLAR A/S changed its name to FIXNORDIC A/S in 2020 to clearly indicate that the product range covers much more than the attachment of solar PV panels. The corporate culture remain the same, but now we have a much broader product range.
To get good results, you need to field the best team. We are part of the JUAL GROUP and we make a UNITED PERFORMANCE at all times. The JUAL GROUP is made up of the following companies: JUAL A/S, JUAL China, FIXNORDIC A/S, PERFORM A/S and BYGTJEK A/S.
CONTACT US FOR A CHAT ABOUT YOUR NEXT SOLAR PV PROJECT
FIXNORDIC A/S
Satellitvej 3, DK-8700 Horsens

+45 7683 1141


fixnordic@fixnordic.dk